I got to dye some fabric today. It has to be one of my favorite thing to do. Not only is the result usually an awesome surprise but often the color combinations and textures are wonderful inspiration for a piece of clothing. Each part of the one piece of fabric are completely different. There may be one tiny part that is definitely texture and color for a moon, for instance.
I'm toying with the idea of doing an elements series. I always seem to end up with a hand-dyed piece that looks like water. Lately I've had a couple that are very jasper-like. Next I have to figure out air and fire...Here's the pieces I did today...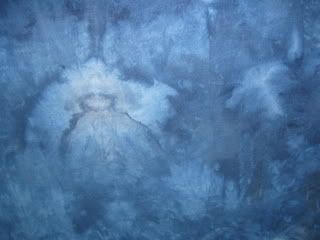 Sometimes I get little troll faces that come through...Like this blue guy above...he's super cute but maybe a little grumpy :)...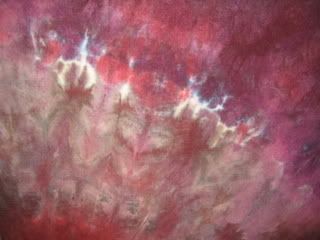 I also took pics around the yard today cause it was so nice!!!
My hostas are coming up....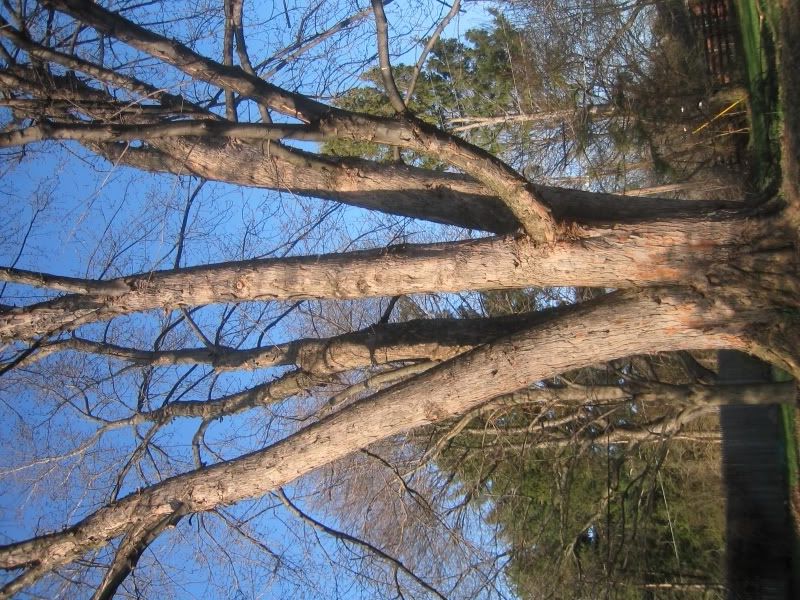 This is my Mama Tree...She's the matriarch of our home...
Back to work now...tomorrow I'm gonna try to put 5 new pieces on the site and put the unsold pieces on ebay...