I feel like I've been so outta touch lately. I haven't posted anything new to my website in weeks. Its not that I haven't been busy sewing though. I'm just finishing up a wonderful bunch of custom orders. Its so fun to take those. People come up with great ideas and its so fun to see how they end up... my new friend Sarah came up with the idea for this pretty skirt...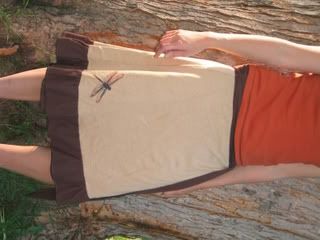 Camel color hemp jersey with dark brown accents and just a few dragonflies here and there. I almost couldnt let it go :).
My sewing machine now has all sorts of fun problems but my sweet grandma gave me hers to borrow. Talk about a life saver. Now I'm on the look out for a vintage Bernina..tis the season for gargage sale finds so who knows?!
Oh some more exciting news, my new friends Robyn and Jason have a cute little shop in Bloomington Indiana called
Natural Elements
. They have decided to start selling some of my clothing! We are both very excited about this. So if you live in the Bloomington area, please stop by and support their little family business! Our local natural food store, Foods for Living, is also carry a line of my tote bags, coin pouches and skirts...Like these...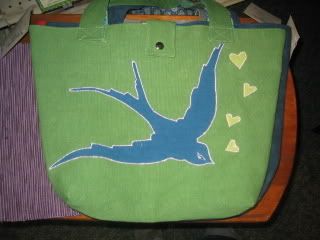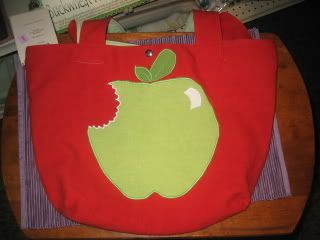 So thats whats been going on here...oh and I have a new nephew! Cute baby pictures coming soon!